I am absolutely 100% utterly in love with this jacket. So in love that I may have worn it all last night over my PJ's. I'll tell you one thing, my friends, a jacket this beautiful makes even my bright red long johns and fuzzy lavender slippers look perfectly fantastic.
Wearing.
Top: Banana outlet; cardigan: LOFT; jeans: Gap; boots: Anthropologie; love obsession (i.e., motorcycle jacket): Bod & Christensen via ideeli
Doing.
This morning began with a brisk 45-minute run with L, the first 30 minutes I ran at hard-working pace and the last 15 minutes I took it easy. As usual, I took two 10-minutes walks during my day. My afternoon workout was a 60-minute cycling class (intervals).
Eating.
Today's breakfast was a bowl of Kashi GoLean Original mixed with Post Great Grains Crunchy Pecans cereals, 1/2 sliced banana, and almond milk.
Lunch was 1/2 can Amy's Organic Creamy Tomato soup (must tastier than the butternut squash variety) and a spinach and arugula salad with tomato, carrot, broccoli, red bell peppers, sliced almonds,and hummus.
My afternoon snack was a delicious Honeycrisp apple and almonds. I was inspired to purchase the slightly more expensive Honeycrisp after seeing it repeatedly on blogs. It is worth the price and may just be competitive with the Pink Lady as my favorite apple variety.

Dinner was wild mushroom agnolotti (Buitoni) lightly drizzled in olive oil, salt, and pepper, and roasted broccoli, carrots, and onions, alongside a festive Halloween spider.

Dessert was an Apple 'Wannabe' Cupcake using 1/2 Honeycrisp apple, almond butter, and Cascadian Farms dark chocolate almond granola.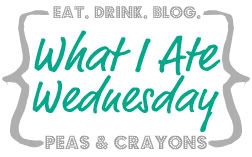 Note: this post represents what happened in my world on Tuesday, November 1.